The Wheels of Justice Turn Slowly — Update on National Merit Litigation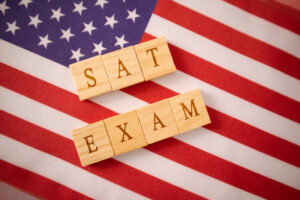 The Fairfax County General District Court conducted a pretrial conference this morning in Spooner v. Fairfax County School Board,  which seeks to compel the school system ("FCPS") to produce an outside law firm's report on its investigation into the failure of several high schools to provide timely notice to students and families of "commended student" awards issued by the National Merit Scholarship Corporation.  The result was further delay, with another hearing date being set for August 23 at 1:00 p.m.
Background
As previously reported on this site, an article by journalist Asra Nomani in December of last year disclosed that administrators at Thomas Jefferson High School for Science and Technology ("TJ") had failed to notify students in a timely manner of commendations for their excellent scores on the PSAT test taken by high school juniors.  The article indicated that when a parent inquired about the failure, she was told by TJ officials that notifications had been delayed, and then unceremoniously presented, because of a concern about hurting the feelings of other students who didn't win the awards.  Soon thereafter, it came to light that other Fairfax County high schools had similarly failed to notify students and their families.  These disclosures led to a firestorm of controversy, as they suggested that the school system's "equity" agenda had run amok.
The FCPS Superintendent, Michelle Reid, attempted to quell the protests by announcing that an independent investigation into the facts would be conducted by an outside law firm, and she promised the findings would be made public.  The Virginia Attorney General's office also stepped in and initiated an investigation of its own.
The law firm's report was delivered to FCPS in late March.  But instead of releasing it to the public, FCPS only issued a document that supposedly summarized the investigation's key findings.  FCPS refused to produce the report itself or its related materials (e.g., summaries of witness interviews), claiming they were protected by the attorney-client privilege.  The "key findings" summary was incomplete and self-serving, and it raised several questions.  Therefore, I submitted a formal request for the law firm's report and related materials under the Virginia Freedom of Information Act ("FOIA").  When this request was denied, I filed suit on April 27 in the Fairfax County General District Court.
Sometime later, in early June, the Attorney General's office filed a separate case in the Fairfax County Circuit Court, seeking many of the same documents covered by my FOIA request
Court Proceedings to Date
FOIA suits are supposed to be expedited on the court's calendar, but they don't always get that treatment.  In this case, the attorney for the School Board argued that complex issues of law and fact are involved, such that the controversy couldn't be resolved under the expedited procedures usually employed in the General District Court.  The court agreed and set today, July 19, as the date for a pretrial conference.  The parties were expected to exchange lists of their witnesses and exhibits, and to be ready for trial.
At today's conference, the School Board's attorney argued that since my case presents some of the same legal issues as the Attorney General's case, my case should be "stayed" (i.e., put on hold) while the Attorney General's case is decided in the Circuit Court.  The judge didn't address that argument today.  Instead, he ordered the School Board to submit a formal motion for a stay, and he set it for argument on August 23.
I remain confident that the  courts will ultimately require FCPS to disclose the law firm's independent report about the National Merit controversy.  In the meantime, we will need to persevere and resist the efforts by FCPS to delay and defeat the public's right to full disclosure.
If you believe this article is informative and useful, please share it with others, and urge them to register to receive notices of future postings on this site.